RAY COUNTY, Mo. – At a hearing Tuesday afternoon in Ray County, a motion limiting evidence used in child abuse case was sustained.
Prosecutors did not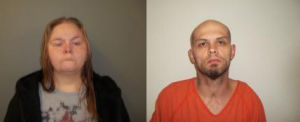 object to the motion filed on behalf of Patricia S. Smith, 36, of Richmond. Smith and her boyfriend, a registered sex offender, Danny DeClue, 32, of Richmond, are each charged with felony child enticement or attempted enticement of a minor. Court documents say a parent found text messages from Smith, asking a teen to have sex with DeClue.
No new court date has been set yet.