JEFFERSON CITY, Mo.– According to a recent release, last year, traffic accidents killed more than 38,000 people and seriously injured 4.4 million others, according to the National Safety Council.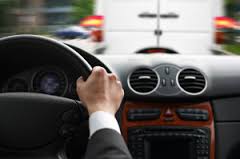 Consumer Affairs news site founder Jim Hood says people in the U.S. die from gun violence and in cars at about equal rates each year. However, one of those issues receives much more attention from politicians.
"There's a lot of commotion and political turmoil and heated debate over the gun death situation but really not much over traffic deaths," said Hood.
He says the interests of the auto industry could account for some political apathy on the issue. The campaign finance tracking site Open Secrets notes that candidates from both parties have received $15 million from the auto industry over the past year. That's $2 million more than the parties received from gun-rights groups, according to the site. Hood says one way to combat some of the auto industry's influence could be through public awareness campaigns.
"Mothers Against Drunk Driving had a lot of success 20 years ago or so with campaigning for more crackdowns on drunken drivers, but it's going to take something like that, I think, to get this moving again."
The National Safety Council urges people to avoid driving while impaired by alcohol, drugs or drowsiness. The Council also warns against distracted driving, saying that even hands-free devices can distract and threaten drivers' safety.