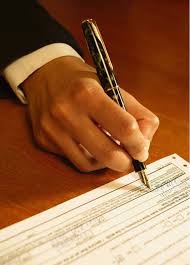 WASHINGTON, D.C. — U.S. Senator Claire McCaskill's bipartisan Integrated Public Alert and Warning System Modernization Act, which aims to improve the systems that deliver lifesaving information and notices to the American public during disasters, has been approved by the U.S. House of Representatives and now heads to the President's desk.
The legislation will update and integrate the nation's warning systems to better alert and inform the public during national emergencies. The Senate approved McCaskill's bipartisan effort with Republican Senator Ron Johnson of Wisconsin in July 2015.
"We're one step closer to ensuring our communities are prepared and have the best protection possible when we face a disaster or other unexpected event," said McCaskill, a senior member of the Senate Homeland Security Committee. "In Missouri, we're all too familiar with that need—and this bipartisan bill would result in more families and businesses receiving lifesaving information quickly, and would ensure our government has the flexibility it needs to evolve with future changes in technology. I look forward to the President signing it into law."
The Integrated Public Alert and Warning System was first created in the wake of Hurricane Katrina. This legislation requires the Department of Homeland Security to update the current system by incorporating redundant warning messages to reach the greatest number of people, providing flexibility for the incorporation of future technologies, and ensuring the overall system is resistant to natural and man-made threats.
The legislation is endorsed by both the National Association of Broadcasters and the Missouri Broadcasters Association. The bill also creates the Integrated Public Alert and Warning System Advisory Committee, which would submit annual recommendations for continued improvements.