SALINE COUNTY, Mo. – A motorcycle was hit from behind after the rider lost control in Saline County Wednesday.
The Missouri Highway Patrol said the crash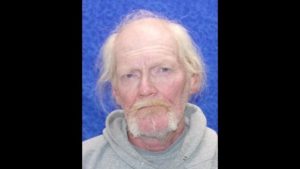 occurred just before 6:30 p.m. on Route YY, at Fairground Road. Gary Henke, 57, was southbound fleeing from law enforcement when he lost control and begin to slide. The patrol vehicle behind attempted to slow but slid into the rear of the Harley Davidson. Henke fled on foot but was caught by deputies. EMS transported Henke to Fitzgibbon Hospital with moderate injuries.
Hence faces three counts of possession of a controlled substance, resisting felony arrest, possession of drug paraphernalia, an outstanding warrant and several traffic violations.