CARROLLTON, Mo. – A suspect was arrested after a pursuit by the Carrollton Police Department around 8:20 Saturday night.
An officer attempted a traffic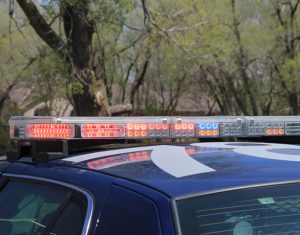 enforcement stop on a vehicle that sped away. The suspect fled West on Highway 10 and turned South on a County Road. The suspect was taken into custody after his vehicle spun out and slid into a ditch. The driver is facing two allegations of possession of a controlled substance.
The two occupants of the vehicle were not injured during the crash.