LIVINGSTON COUNTY, Mo. – A motorcyclist who fled from law enforcement in Livingston County, crashed his bike Saturday night.
The pursuit reached speeds of 90 mph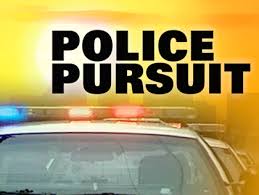 before  John P. Ashford, 43, of Chillicothe traveled off westbound Highway 190, three miles West of Chillicothe. The bike overturned, ejecting Ashford, the skidded back onto the roadway.
Ashford was later flown from Hedrick Medical Center to University Hospital with serious injuries.