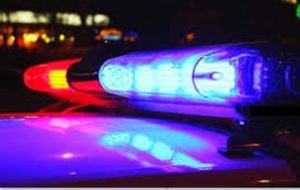 Two Iowa residents involved in a crash in Putnam County Tuesday afternoon, were being pursued by law enforcement.
Authorities believe Tori Carver, 19, and Jacob Hopman, 20, of Oskaloosa, had been breaking into cars in the Unionville area for about a week. A bank called Unionville Police when the couple tried to cash a check stolen from one of the vehicles. During the ensuing pursuit, crashed into Deputy Klayton Munden's department pickup.
Carver refused treatment for minor injuries and Hopman was hospitalized with moderate injureis. Munden was also treated for minor injuries.
Both suspects are held on numerous charges including felony stealing, forgery and resisting arrest.