BROOKFIELD, Mo. – Police in Brookfield seized a quantity of methamphetamine during a car stop late Tuesday night.
When Jonathan Abeln, 53, of New Cambria was stopped just before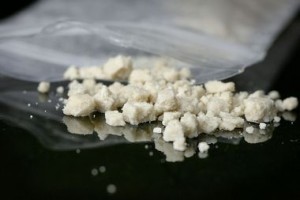 midnight, he kept reaching into a coat pocket. When officer searched Abeln for weapons, they found a glass pipe in the pocket. K-9 Nitro was called in and alerted to several areas of the vehicle. Officers recovered 69.5 grams of a white crystal that tested positive for methamphetamine.
Abeln is being held on a $50,000 cash only bond for Attempted Drug Trafficking in the First Degree and Unlawful Use of Drug Paraphernalia.