CARROLL COUNTY, Mo. — With the closure of US 65 Hwy. south of Carrollton on Saturday, Carroll County Presiding Commissioner Stan Falke updated KMZU News about the various roadways and levees affected by record flooding for the second time in just months.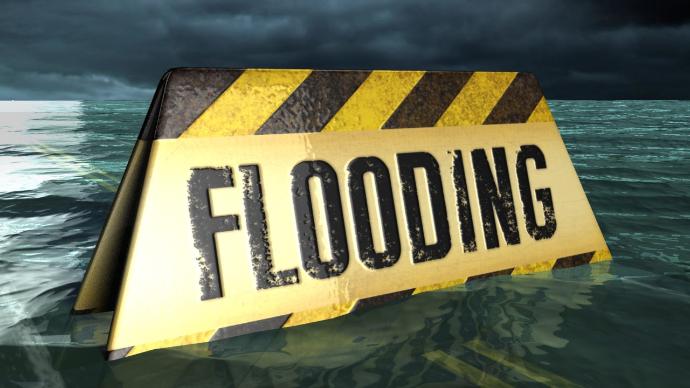 Falke tells KMZU that after speaking with Carroll County Sheriff William McCoy, they expect US 65 Hwy. to remain closed south of Carrollton (near Bowdry and Waverly) at least over the weekend, and US 24 Hwy. east of Carrollton will be closed "for the foreseeable future" following the collapse of a secondary levee in eastern Carroll County's Wakenda theater.
"The water has to go down before we fix the failure in the levee," Falke says, "so, who knows when that will happen with all of the high water marks that we have reached already."
Falke warns that residents of Carrollton should be prepared for the south end of town to close down again, citing the National Weather Service's prediction of the Wakenda Creek  reaching 20 ft. by Sunday evening. The high water would likely lead to water coming over the roadways in the south end of Carrollton.
Falke says he and other officials can't make any sort of predictions due to the record-breaking amount of water the levees have been holding back for weeks.
"The Missouri River crest is expected to go back up to 31.6 ft.," Falke says. "That would match the historic high that we set last week, and that is supposed to happen sometime in that Monday time-frame. So we just do not have a good prediction as far as the National Weather Service says is coming at us for river crests and stages."
"Right now we have to believe our levees are in as good of shape as we can expect. Continual water behind the levees — you know, we've had this now for weeks, and the (US Army Corps of Engineers) tells us that this high water will be with us for some time to come."
Falke notes that while all levees (with the exception of the secondary levee that went out in eastern Carroll County's Wakenda Creek) have held thus far, a failure could occur at any time due to the significant amount of water that the levees have already held back.
Businesses in southern Carrollton may be impacted by the flooding, but Falke reminds residents that every flood results in a different amount of damage.
"We know what (flooding) did in 1993," Falke explains, "this could or could not match that — although we have already surpassed the high-water mark as far as the Waverly stage goes — we've already surpassed that high-water mark that was set in 1993 twice already."
With various roadways closed in Carroll County and plenty more in danger of flooding,  Falke advises travelers to plan trips in and through Carroll County carefully, especially through the south and east sides of Carroll County.
Should any levees end up failing, a stockpile of sandbags are being kept in Carrollton and other areas near portions of the levee that are potentially in the most danger of defection.
Falke advises residents of Carroll County that he and various other officials will be meeting daily starting Monday to brief each other on the status of the sectors they will be covering. Any information that comes out of the briefings will be relayed to KMZU News for circulation.