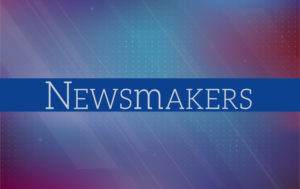 RICHMOND — Five weeks before schools are set to reopen, districts are still grappling with their final drafts of what school will look like, as positive cases of COVID-19 continue to rise in the region.
But, unlike in March, school districts have utilized recent months to develop plans to teach and support students, staff and parents during a pandemic.
Richmond R-XVI Board of Education approved the district's Return to Learn plan last week. The 20-plus page plan, developed by staff and community members, outlines a multitude  of considerations – from hybrid remote/in-school learning to suicide prevention. At its core, Darling says the document attempts to address people's number 1 concern: the safety of their children. First-year Richmond Superintendent Greg Darling calls it an evolving document.
"Return to Learn is a work in progress," he says. "Because items are changing, the CDC is changing, and so we have a lot of things that may change as we speak."
The plan also addresses social and emotional needs of students, so they won't dropout or harm themselves.
"First of all, it was one of the concerns of the parents and staff. As we know, as people have to stay at home and they aren't used to it, social and emotional needs arise. People wanted to make sure we had the right tools to aid them through this stressful situation, not only for students, but for staff and parents," he says.
The shutdown exposed a big weakness in the district: Many teachers and students didn't have laptops or internet for successful online learning.
"I think it came to light when all the schools closed, and a school like Richmond didn't have many laptops. Our teachers didn't even have laptops," Darling says. "They had to come into the building and work from various Zooms or they used their own laptop.  If we would have a total shutdown again, we should be somewhat prepared to work out of that."
More than a $100,000 from district funds brought Google Chromebooks for the district's 1:1 initiative, so every one of Richmond's approximate 1,300 students will have a laptop for this school year, he says.
"The Chromebooks are a tool to use, similar to textbooks. There's not enough hot spots (for internet access). We don't have enough internet in our county, so a part of that process is that we would need to transfer information onto Chromebooks for them to take home," he says.
The superintendent says staff will have additional training on the new technology before school starts.
From the roughly $800,000 CARES Acts dollars earmarked to all Ray County school districts, Darling says he plans to use his allocation to hire more staff for additional measures spawned by the pandemic, along with technology and cleaning supplies.
"We had one bill this summer that was $18,000 extra," he says. That was for cleaning supplies during the spring 2020 school year.
Creating a clean and safe environment is a priority for Darling — and for parents. Like many, he also wants to see students in the classroom.
"Our number choice is in school. We want to be in school," says Darling.
The district sent out an online survey on Wednesday to parents asking their preferences on remote or in-school learning environments, the wearing of masks and school bus transportation. With one of the biggest school bus routes in the state, the district is considering its options.
"We are still working on a strategy. We are considering doing shifts. We may have to do the outskirts first, then come in and get nearby students," the superintendent says. "We'll probably have to go every other seat with people who are in the same family sharing a seat."
A detailed back-to-school plan is scheduled for release on Aug. 1, according to the district website.