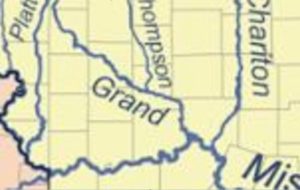 LIVINGSTON COUNTY, Mo. – Several people were rescued after being stranded on the Grand River according to Livingston County Sheriff Wednesday morning.
The group of four had reportedly floated down the Grand River, and spent the night on a sandbar. A storm overnight allegedly blew away their rafts, according to the Sheriff's Office. The Sheriff says the search for the group was made more difficult by the rainfall.
Those rescued were placed on a boat provided by a Conservation Agent.