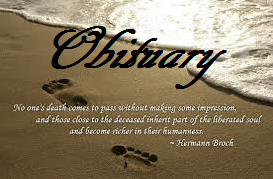 A Higginsville resident, Ralph E. Franklin, 88, died Friday, May 3.
A Mass of Christian Burial will be held at 10:30 a.m. on Wednesday, May 8 at St. Mary's Catholic Church in Higginsville. Burial will follow in St. Mary's Cemetery.
Recitation of the Holy Rosary will be the evening prior, Tuesday, May 7, from 6:30 p.m., also at the church, with visitation following from 7:00 p.m. until 8:00 p.m.
Memorials are suggested to the cemetery.
Arrangements are under the direction of Kaiser-Wiegers Funeral Home.