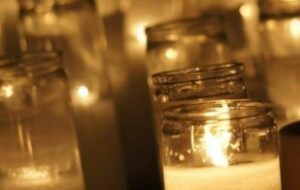 Randy Cole, 80, of Rayville, died peacefully surrounded by his loving children on April 2, 2021.
Randy was born to Randall and Mary Cole on October 9, 1940 in North Kansas City, Mo. He lived most of his childhood in Claycomo before moving to Rayville and attended Richmond High School.
Randy was united in marriage to Carol (Williams) Cole on November 21, 1959 at Rock Falls Baptist Church in Elkhorn.
Randy was a proud member of the Ararat Shriners and the Richmond Shrine Club, the Richmond Masonic Lodge No. 57 and Jaycees. For many years, Randy and his wife Carol owned and operated The Depot Tavern. He found joy in working on the farm, fishing, and wood working. Randy was strongly determined in everything he did and always strived for perfection. Randy was an extremely devoted husband, father, grandfather, and great grandfather.
Survivors include one daughter and son in law, Kim and David Leakey of Richmond and one son and daughter in law Ron and Robbin Cole of Richmond; grandchildren, Leslyn and Dallas Berg, Mallory Cole, Madison Cole and Shane Leakey; great grandchildren Laikynn and Dausynn Berg; two sisters Mary Keen of Lawson, and Deborah and husband Joe Gamlin Havelock, NC, one brother-in-law Ira "Cork" and wife Faye Williams of Excelsior Springs and many nieces and nephews.
He was proceeded in death by his parents, beloved father-in-law Harold "Slim" and mother-in-law Nellie Williams, brother-in-law Calvin Keen and sister-in-law Sue and husband Jerry Teegarden.
A private family service will be held at a later date, per Randy's request. Interment will be in the Richmond Memory Gardens. For those desiring to make a memorial contribution they can be made to the Shriner's Hospitals for Children- St. Louis. Memorials in care of the family may be left at or mailed to Thurman Funeral Home in Richmond. Please share your memories of Randy with the family by visiting here.