UPDATE:  The names of the victims were submitted by the Randoph County Coroner Monday November 23. 
The two victims of the alleged murder-suicide were sisters:  Kelsey A. Bowen, 16, and Jessica L. Bowen, 22, of rural Moberly.  The alleged shooter is Alexander Hewgley, 17, of rural Madison, who reportedly turned a revolver on himself after killing the two sisters. 
A news release by the Randolph County Sheriff states, Hewgley had been in a relationship with Kelsey Bowen.  
RANDOLPH COUNTY, Mo. – Authorities in Randolph County are investigating what is believed to be a murder-suicide involving three victims.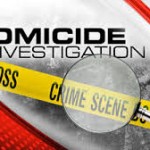 Randolph County sheriff's deputies responded to a shooting reported around 6:30 Saturday morning. When they arrived in the rural Moberly home, they found one female dead and a second in serious condition. the second victim died at a local hospital. Authorities said the suspect was found at the scene with a self inflicted gunshot wound and later died at a Columbia hospital.
Names of those involved are not being released at this time.