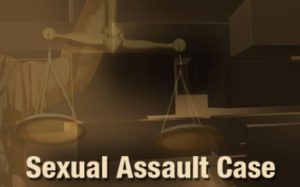 INDEPENDENCE, Mo – Charges of statutory rape have been brought against a police officer from Independence.
Allegations were heard in Jackson County Court that officer James M. Combs, 37, had sexual contact with a minor who was 14 at the time.  A relationship existed between the victim and officer from December 2014, to June of 2016.  She was reportedly a foster child living in the home of the officer.
Combs' next court date is November 21.