CASS COUNTY, Mo. – An arraignment on rape allegations will take place this morning, despite the suspect bonding out Tuesday in Cass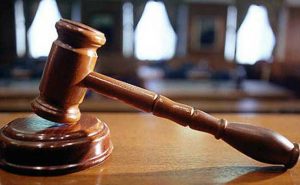 County.
According to casenet, Kevin D. Goad, 24, of Raymore posted 10% of the $7,500 bond on a charge of rape in the second degree. A probable cause statement filed in Cass County alleges Goad forced himself upon a woman on September 30, 2018.
The formal arraignment is scheduled to take place at 9:00 a.m. this morning.