JACKSON COUNTY, Mo— An Independence man facing kidnapping allegations in two separate cases will go before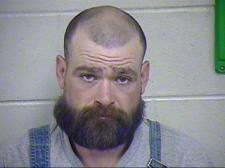 a Jackson County judge Tuesday, March 8, 2016.
According to court records, Michael Snider, 37, is scheduled for an arraignment trial in one matter and a preliminary hearing in the other, this afternoon.
Snider's original case in Jackson County began in June 2015, where he was charged with one count each of kidnapping and second degree domestic assault. Snider is also the man who was being sought for more than four months in connection to an alert that was issued in Grain Valley in mid-November. He is now charged with kidnapping and armed criminal action in relation to that incident.
In Early February, the search came to an end when Snider was found and taken into custody in Gravois Mills, Missouri. As of Friday, March 4, 2016, Snider was formally charged in Morgan County with two counts of first degree rape or attempted rape, two counts armed criminal action, and a single count each of first degree domestic assault, second degree domestic assault, unlawful use of a weapon, and first degree sodomy or attempted sodomy causing serious physical injury, displaying a deadly weapon, or subjecting the victim to sexual intercourse with more than 1 person. Bond in that case is set at $250,000.
Sniders court proceedings today in Jackson County, where he has made a $20,000 bail but is still held in the November case on a $250,000 bond, are scheduled to get underway this hour.