RAY COUNTY, Mo. – A Marshall defendant has a 599 case review hearing in Ray County today, November 9, 2015.
Robert Joseph Brooks, 28, pleaded guilty in May of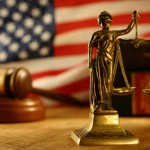 2013 to a single felony count of assault in the second degree. Brooks was sentenced to seven years in prison, sentence was suspended and he was placed on five years probation. Earlier this year, his probation was revoked and he was placed on 120 day shock incarceration in prison.
The court will review a report from the Department of Corrections today to determine if Brooks is eligible to have his probation reinstated.