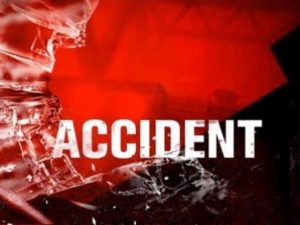 UPDATE:  6:15 p.m. – The northbound vehicle was just north of Clevenger Road when it overturned off the roadway in an attempt to avoid hitting another vehicle. 
The driver, Roger J. Smith, 55, was moderately injured.  He was not wearing a seat belt according to a crash report. 
Smith was taken to North Kansas City Hospital for treatment.
WOOD HEIGHTS, Mo – Possible injuries were reported as part of a rollover crash just northeast of Wood Heights on Route M in Ray County.  Emergency crews are en-route to the location.  One occupant may be trapped in the vehicle.  Motorists should exercise caution along Route M north of Wood Heights.  Look for updates.