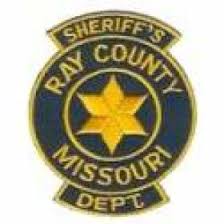 LIVINGSTON COUNTY, Mo. — A Ray County deputy received minor injuries while pursuing possible burglary suspect in Livingston County Wednesday morning.
The Missouri Highway Patrol report says  Brandon Williams, 33, was northbound on Route D in Ludlow with red lights and siren activated when his patrol car went airborne at a railroad crossing. The officer was injured when the undercarriage of the vehicle struck the roadway. Williams was transported by Livingston County EMS to Ray County Memorial Hospital for treatment.
Two suspects were arrested when the pursuit ended near Hamilton.