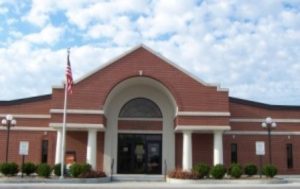 RICHMOND, Mo. – Ray County Library is launching an online summer reading program beginning on June 5 through Aug. 7.
Youth ages 0-19 are encouraged to participate. The program is designed to motivate children to increase reading retention during summer months. Each participant will receive a free book for registering and will receive McDonalds, Sonic or Taco Bell/KFC coupons when they log 600 minutes of reading. Those who finish the program with at least 1,000 minutes of reading by Aug. 7 will be eligible to enter for a grand prize drawings. Prizes include Android Tablets, Kindle Fire Kids Tablets, LeapFrog Learning Tablets, Apple Airpods, Beats Wireless Headphones and other popular items.
The kick-off event will take place from 10 a.m.-10:45 a.m. on June 27, as an online program. By tuning in to this session, participants can be entered to win tickets to the Kansas City Zoo.
For more information on registering for this online program, visit www.raycountylibrary.com.