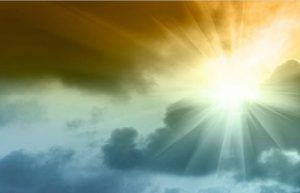 Ray Elmo Perry, 87, of Huntsville, MO, died Friday, November 20, 2020 at Moberly Regional Medical Center. Ray was born January 23, 1933 in Forest Green, MO the son of Alton and Addie (Young) Perry. Ray married Glenda Snell on December 12, 1982 in Moberly, MO.
Ray was a graduate of Glasgow High School, Class of 1950. He attended Moberly Area Community College for several years. Ray served in the U.S. Army. He owned and operated several service stations in the Moberly area, and retired as a corrections officer at the Moberly Correctional Center. Ray was an avid sports fan. He enjoyed playing basketball into his 60's and loved playing baseball and ping pong. Ray was a great side line coach, and passionately followed his children, grandchildren, nieces and nephews in their sporting events. He enjoyed being with family and sharing a home cooked meal.
Ray is survived by his wife Glenda of the home, children Jeff (Beth) Perry of Salisbury, MO, Joan (Joe) Snodgrass of Moberly, MO, Julie Land of Huntsville, MO, Jordan Perry of Moberly, MO, Lori Perry of Moberly, MO, Tara Sumpter of Higbee, MO, and Brian Perry of Moberly, MO, a brother Dale (Linda) Perry of Clifton Hill, MO, ten grandchildren Morgan Perry (Phil Groves), Devin (Jamie) Snodgrass, Corey (Amber) Land, Adam (Lindsey) Land, Derek (Miranda) Snodgrass, Olivia (Taryn) Williams, Sarah Land, Kyler Perry, Conner Sumpter, Brenna Sumpter, eleven great grandchildren, sister-in-law Ginny Perry of Tuscaloosa, AL, several nieces and nephews. He was preceded in death by his parents, brothers Willis, Clyde, Earl Perry, sisters-in-law Mary Lou Perry, Joyce Perry, and grandson Jared Perry.
Military Graveside services are Wednesday, November 25, 2020 at 10:00 a.m. at the Missouri State Veterans Cemetery in Jacksonville, MO under the direction of Summerville Funeral Home in Salisbury, MO. Memorials may be made to the Larry's Warrior Foundation.