CASS COUNTY, Mo. — A car ran through a stop light and struck another vehicle in Raymore Wednesday evening.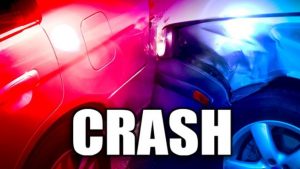 A crash report from the Missouri Highway Patrol indicates the accident happened at 7:18 p.m. Wednesday when a vehicle driven by 35-year-old Jesse L. Walkingstick, of Raymore, failed to stop at a stop light at the intersection of State Highway 58 and Route J in Cass County.
He then hit a westbound sport-utility vehicle operated by Lee's Summit resident Joseph R. Wood, 64.
Walkingstick sustained minor injuries in the collision and was treated at Belton Regional Hospital.