CASS COUNTY, Mo. – A formal arraignment is expected at 9:00 a.m. this morning, for a man charged with rape in Cass County.
A public defender has been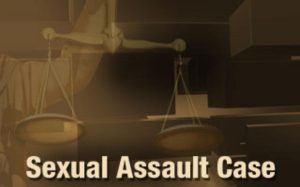 appointed and provided an entry of appearance on behalf of for Kevin D. Goad, 24, of Raymore. A victim contacted police in October of 2018, alleging Goad forced himself on her at his residence on September 30, 2018. During his arrest, Goad reportedly told police the victim repeatedly told him, "no".
Goad is charged with a class D felony of rape in the second degree.