RAY COUNTY, Mo. – A Rayville resident is on a 24-hour hold after being arrested for drug allegations in Ray County.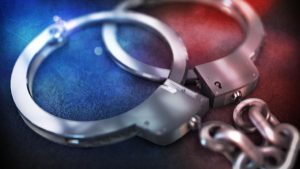 The Missouri Highway Patrol arrested Robert C. Grissom, 53, and transported him to the county jail just before 10:15 p.m. Tuesday.
An arrest report alleges that Grissom was in felony possession of methamphetamine, misdemeanor possession of marijuana and possession of drug paraphernalia.
Grissom is held pending the filing of formal charges in Ray County.