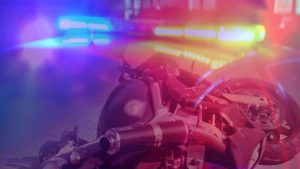 RAY COUNTY, MO – A Rayville driver is in serious condition, hospitalized after a motorcycle accident in Ray County.
Highway Patrol crash reports indicate, Daniel Goodman, 53, was the driver of a motorcycle that struck a deer in the roadway near the intersection of Routes U and M, traveling eastbound. Goodman reportedly lost control of the bike, which went off the road and struck a tree.
Goodman was taken to Truman Medical Center by Life Flight Eagle.