MISSOURI — Photos are being accepted through June 15, 2017 for the Focus on Missouri Agriculture Photo Contest.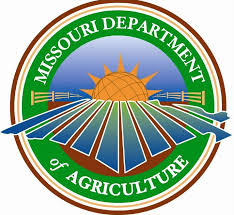 Categories:
Beauty of the Farm – Missouri is home to lush landscapes, rolling hills and stunning sunsets all found right in our very own backyard. The beauty of the farm is captured through a love and respect of the land and a dedication to a better tomorrow. Photographs should show the pictorial, scenic or graphic nature of Missouri farms, farming or agricultural products and represent the beauty of your farm.
Faces of the Farm – Individual people coming together with their unique personalities, ideas and work ethics are what make Missouri great. We want to see the portraits of Missouri's farmers, farm families and people who make agriculture special doing what they do every day, working the farm! The story of agriculture is often told in the people who work and live on the land, so show us the faces of your farm.
Farmer's Life – The life of a farmer is unique and always interesting and sometimes surprising. With things constantly changing, photos help capture the humor, drama and fun of the farm that makes this lifestyle worth living. Work, play, friendship or farm families sharing their love for one another – it all tells the story of the farmer's life!
Farm Selfie – We know life on the farm can be unpredictable. Sometimes you don't have time to grab your camera and line up the perfect shot that showcases your love for Missouri agriculture. For the farm selfie category, we encourage you to pull out your smartphone, snap a selfie and capture the authenticity of life on the farm.
Pride of the Farm – There is plenty to be proud of when it comes to Missouri's farms and ranches. We know you are pleased with your trusty tractors, lush fields, healthy livestock and all the hard work that goes into them, so don't be shy, show them off! Showcase what makes you proud to be a Missouri farmer.
Children's Barnyard – We are amazed by the talent of the children here in Missouri. Through 4-H or encouragement from parents, children across the state are taking incredible photos of what agriculture means to them. That's why we created a category specifically for children age 12 and younger to showcase what they are doing on the farm and in their communities.
Open to children age 12 and younger. All types of agriculture and farming-related pictures are eligible. Parent/guardian approval required.
According to a news release, the contest is open to any amateur photographer and a special prize will be awarded to the best photo submitted by a child, age 12 and under. Photographers may submit up to three JPG/JPEG digital file entries per category, and the entries must show some aspect of agriculture including food production or agritourism in Missouri.
Prizes include gift cards to the Missouri Grown Market and a canvas print of your photo.
Submit your photo by using the online form or emailing photocontest@mda.mo.gov. You can also read more about photo contest rules on the Missouri Department of Agriculture website.