PETTIS COUNTY, Mo. — A two-vehicle crash Monday evening in Pettis County resulted in injuries for a man from Sedalia.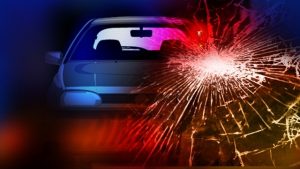 The Highway Patrol said the rear-end wreck occurred on Whitfield Road west of Route MM at about 5:15 p.m. Monday.
An eastbound vehicle driven by 30-year-old Omar Castellano-Ibarra reportedly hit a second car operated by 51-year-old Isidra Castro-Obeso in the rear as Castro-Obeso slowed for traffic ahead.
A passenger in Castro-Obeso's vehicle, 27-year-old Luis F. Cruz-Castro, received minor injuries. He was treated at Bothwell Regional Hosptial.