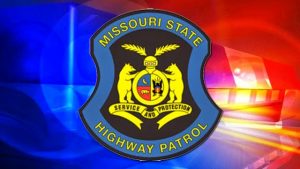 BENTON COUNTY, Mo.- A two-vehicle collision in Benton County early this morning resulted in two Warsaw, Mo., residents being hospitalized.
The Missouri Highway Patrol responded to MO-7 Highway just north of Route KK at approximately 7:54 a.m., along with the Benton County Sheriff's Department. Following investigation, it was determined that two vehicles were traveling northbound when one vehicle driven by Steven Prine, 70, of Warsaw, slowed for traffic and was struck from behind by Vonda Waggoner, 52, also of Warsaw.
Steven Prine and his passenger Joan Prine, 70, also of Warsaw, suffered serious injuries as a result and were both transported by Warsaw Lincoln to Golden Valley Hospital for treatment. Waggoner did not report injuries following the collision.