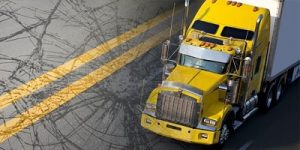 CASS COUNTY, Mo. – A wreck Friday, September 9, 2016, injured a Harrisonville, Mo. Resident.
The Mo. State Highway Patrol reports Donald M. Anderson, 29, was stopped in traffic On northbound 291 near 225th St., when he was rear-ended by a 2006 Kenworth driven by Matthew W Dalzell, 47, of Garden City, Mo.
Anderson's vehicle was pushed into a vehicle in front of him driven by Warren C Talley, 60, of Adrian, Mo.
Talley and Dalzell were both uninjured. Anderson was taken to Research Hospital for treatment of moderate injuries.
The wreck happened about 7 a.m.