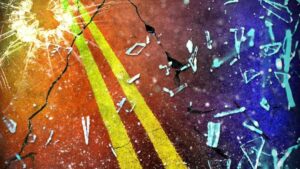 CHILLICOTHE, MO – A vehicle accident involving a Chillicothe resident led to injuries early Wednesday.
Troopers responded to westbound 36 Highway one mile east of Chillicothe, where Spencer Ficken, 45, was found with minor injuries. Ficken's vehicle was reportedly struck from behind by a car driven by Kidder resident, 28, Deaven Eisman.
Ficken received treatment at Hedrick Medical Center, according to the report.