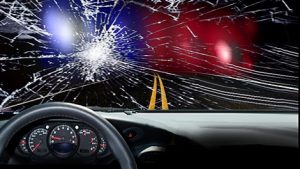 JOHNSON COUNTY, Mo.- The Missouri State Highway Patrol was in charge of investigating a two-vehicle collision this morning in Johnson County.
The accident reportedly occurred around 5:00 a.m., US-50 Highway just west of NW 251st Road, when 22 year old Chance Watring, of Otterville, Mo., overtook and struck the rear of a second vehicle traveling westbound. According to the filed accident report, Watring was westbound when he rear-ended 23 year old Christopher Ward of Kansas City, Mo.
Watring reported no injuries but Ward sustained minor injuries as a result of the collision and refused medical treatment on scene.