RANDOLPH COUNTY, Mo. – Five people were injured with two vehicles collided in Randolph County around 2:45 Thursday afternoon.
The highway patrol report says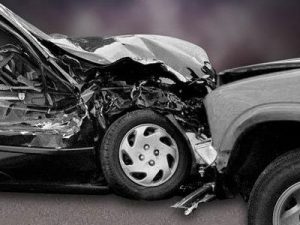 the crash occurred on westbound Highway 24 at Highway 3 South, three and a half miles West of Huntsville. When Ruth Terrill, 56, of Glasgow attempted to make a right turn onto Highway 3, Shawn Adkison, 26, of Huntsville ran into the rear of her vehicle.
Adkison's vehicle then overturned causing him serious injuries. A passenger in Terrill's vehicle, Shane Brooking, 31, of Fayette was flown to Columbia with serious injuries. Terrill and two other passengers were moderately injuries. All the other injured were taken by ambulance to University Hospital for treatment.