RAY COUNTY, Mo. — A crash in Ray County resulted in injuries for a driver from Richmond.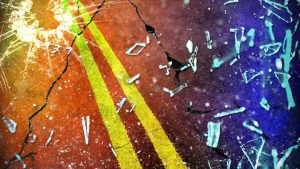 According to an accident report from the Missouri Highway Patrol, a transit van operated by 37-year-old Fanta M. Eplee was westbound on Highway 10 when she slowed to turn left onto East Golf Hill Drive at about 7:10 a.m. Friday.
A second vehicle, driven by Dustin S. Wyckoff, 38, also of Richmond, was unable to stop and struck Eplee's vehicle in its rear.
The impact caused Eplee's van to run off the side of the roadway and strike a ditch.
Wyckoff was not injured however Eplee received minor injuries in the crash. She old officers she would seek treatment on her own accord.