CASS COUNTY, Mo. – Four people ended up at St. Luke's Hospital after a crash in Cass County Friday evening.
Around 6:35 p.m., the Missouri Highway Patrol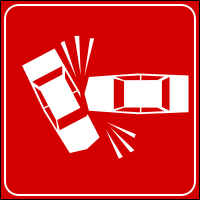 responded to Highway 291 at Missouri Highway 58. A southbound vehicle driven by Jeffrey Briscoe, 48, of Harrisonville, failed to stop at a red light and was struck by a westbound vehicle driven by Kembra Eubank, 54, of Pleasant Hill.
Eubank suffered moderate injuries, while her passenger, Briscoe and his passenger all received minor injuries. They were all transported by ambulance to St. Luke's hospital.