CAMDEN COUNTY, Mo. — A boating incident at the Lake of the Ozarks resulted in the hospitalization of a Sunrise Beach man Monday evening.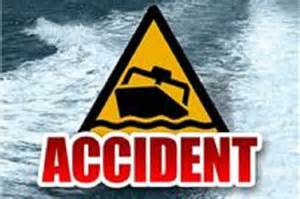 According to a report from the Missouri Water Patrol, an explosion on a vessel at the 24 mile marker of the main channel of the Lake of the Ozarks around 6:50 p.m. injured 47-year-old Dan E. Hall.
Hall had reportedly started his boat after refuelling, causing the fumes to ignite, injuring Hall in the process.
Hall sustained moderate injuries and was not wearing a safety device when the incident occurred, the report indicates. He was taken by ambulance to Lake Regional Hospital to be treated.