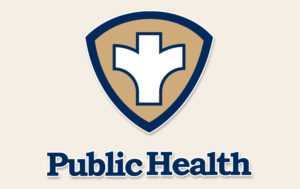 ST. JOSEPH — In response to a rapid spread of the delta variant of the coronavirus in the northwestern part of Missouri, Region H health departments have banded together to issue a joint public health advisory.
The advisory strongly encourages vaccination amongst those over the age of 12 years old who have not received at least one dose of the vaccine. The health departments others to help protect children who are not eligible to be vaccinated by ensuring those around them are. The advisory also encourages vaccinated people to talk with friends and family about the importance of getting vaccinated.
Vaccinated and unvaccinated people are asked to still take precautions such as practicing good hygiene and staying home if sick to protect themselves and others. Unvaccinated people are asked to wear a mask while visiting indoor public spaces, in crowded outdoor settings and for activities in close contact with others who aren't fully vaccinated. The advisory says unvaccinated residents of all ages who have "resumed normal activities without adequate protection" are the most at risk, especially those who are immune compromised.  Masked
Region H health departments include those in the following counties: Andrew, Atchison, Caldwell, Daviess, Grundy,  Harrison, Holt, Livingston, Mercy and Nodaway. The Tri County Health Department that supports DeKalb, Gentry and Worth counties, and the City of St. Joseph Health Department are included in the region.
According to the advisory, the combined population of the cities and counties in this region is 232, 576. 25.4% of people are fully vaccinated, which totals out to 59,051 residents. 28% of residents have initiated their vaccination process, which translates to 65,102 people. 40% of Missourians are fully vaccinated.