Reports are coming out about an interruption of service for some AT&T customers in the St., Joseph area as well as some parts of the KMZU listening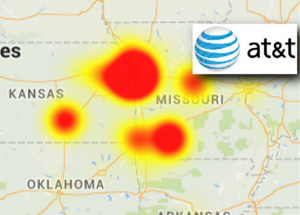 area. It is impacting customer's wireless voice service.
AT&T is reporting a hardware problem as the culprit but would not elaborate. Technicians are reportedly working on the issue in an effort to restore service as soon as possible.
If you're effected report outages by using the AT&T Mark the Spot app.