PATTONSBURG, Mo. – In August of 2014, the Missouri Highway Patrol searched for a man who they believed had stolen a police car from Kansas City.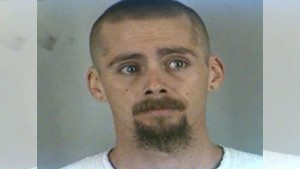 The car had reportedly been taken by Joshua Boyd, 30, and was later found abandoned on NB I-35 near mile marker 75 in Daviess County. Boyd, along with a shotgun that was in the car, was nowhere to be found.
According to the Daviess County Sheriff's Office, a farmer found several human bones in his field near 35 and Granite Avenue around 12:40 p.m. Monday, April 13, 2016. Investigators believe these are the remains of Boyd.
The missing shotgun from the police car was allegedly found near the bones.
The remains have been collected and sent to a lab in Kansas City for testing.
Photo courtesy of KCTV 5.com.
Shelby Flynn is a reporter at KMZU 100.7, follow her on Twitter at @shelbyflynnkmzu and send story ideas to shelbyf@kmzu.com.