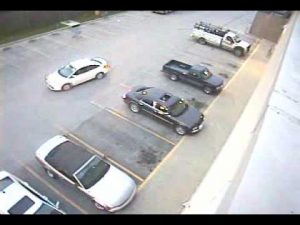 SALINE COUNTY, Mo. – A former Marshall, Mo. resident was sentenced to four years in the Missouri Department of Corrections for felony resisting arrest after charges of assaulting a law officer were dropped in a case that now has produced a lawsuit by the defendant.
Court records indicate that Carl Clayton Roettgen, 32, has filed a lawsuit against members of the Marshall Police Department including Chief Mike Donnell. The lawsuit was filed September 30 by Roettgen's attorney, listed as John Derek James of St. Peter's Mo. for unspecified damages.
In August of this year Saline County Prosecutor Donald G Stouffer issued a press release indicating that Roettgen had pleaded down to the lesser charge of class D Felony Resisting a Lawful Arrest or Detention by Fleeing. Three counts of Class A Felony Assaulting A Law Enforcement Officer In The 1st degree, two counts of Unclassified Felonies From Criminal Action, and one count of Class C Felony Unlawful Possession of a Firearm were dropped by Stouffer , who reported that the probable cause statement did not match up with surveillance video from the local Walmart where the incident took place.
In May 2015, officers received a tip that Roettgen was sitting in a Chrysler 300 in the parking lot of the Marshall Walmart. The probable cause statement filed by arresting officers Josh O'Bryan, and Tyler Newell alleged that Roettgen attempted to flee and at one point pointed a semi automatic handgun at Officer Newell and pulled the trigger. The gun did not discharge. Officer Newell then stated he exited the vehicle and pulled his service pistol, and discharged one round at the fleeing suspect. Roettgen was arrested a few days later in another state.
Prosecuting Attorney Stouffer indicated that his review of the surveillance video from Walmart did not corroborate the officer's statement in the criminal complaint and therefore was forced to drop the most serious of charges against Roettgen.
According to court documents, summons have been served to Officers Mark Pitts, Todd Reeter, William McMellen and Chief Mike Donnell. No court dates have yet been set as other summons are yet to be served.
Surveillance video from the encounter in May 2015 can be found at this page.