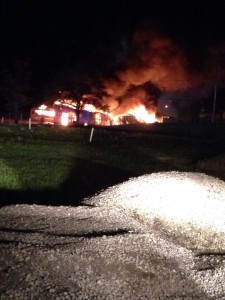 Several KMZU listeners have called in reports of a fire and explosions at the bus barn in Chillicothe. One caller stated 4 to 5 buses are also in flames.
KMZU's Matt Gang is currently in route to the scene and will be bringing you more information as soon as details are available.
Authorities were able to confirm that eight buses have been destroyed as propane tanks on the buses exploded after catching fire.
The superintendent of schools said that buses 3 and 5, in addition to fulfilling their regular duties, will be retasked in order to make up for other routes.  While there will be delays, all routes will be covered.
Listen to KMZU's Matt Gang interview people at the scene.

Progressing story- watch for updates.