SPRINGFIELD, Mo. – United States Attorney for the Western District of Missouri, Tammy Dickinson, has announced that a Republic, Mo., man was sentenced today in federal court after police officers stopped to help his stalled vehicle and found methamphetamine in his back seat.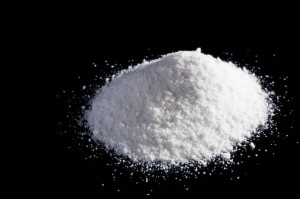 According to news release, William Cruz Martinez, 40, of Republic, Mo., was sentenced to 15 years and eight months in federal prison by U.S. District Judge M. Douglas Harpool.
Martinez pleaded guilty on September 28, 2015, to possessing methamphetamine with the intent to distribute. He admitted to being in possession of a total of 148.05 grams of methamphetamine when he was approached by a Springfield police officer on October 1, 2013.
According to court documents, Martinez's 1999 Chevrolet Tahoe was stopped at a flashing red light at the intersection of Fremont Street and Bennett Avenue in Springfield. The Tahoe appeared to be stalled, so the officer activated his emergency lights to alert oncoming traffic and approached the driver of the Tahoe, who was Martinez.
Martinez reportedly appeared nervous and stated he was having car trouble. After checking his identity information, the officer informed Martinez that he was free to leave and asked if he needed his vehicle towed. Martinez told the officer he would have a friend come to help him. The officer said he would standby in the vehicle until his friend arrived so he would not be struck by other motorists, which Martinez thanked him for.
As the officer began walking to his patrol vehicle, another officer motioned to him to look in the back passenger seat of Martinez's vehicle. The officer then saw, in plain view, a clear plastic bag containing methamphetamine in the seat. Martinez grabbed the plastic bag and attempted to hide or destroy it. Officers then pulled Martinez out of the vehicle, at which time he dropped the bad, which was recovered by one of the officers.
While executing a search of the vehicle, officers found a lunch box under the hood, inside the air filter box. Inside the lunch box were clear plastic bags containing methamphetamine, individually packaged for distribution. Officers seized a total of 148.05 grams of methamphetamine from Martinez's vehicle.
This case was investigated by the Drug enforcement Administration and the Springfield, Mo., Police Department. It was prosecuted by Assistant U.S. Attorney Nhan D. Nguyen.