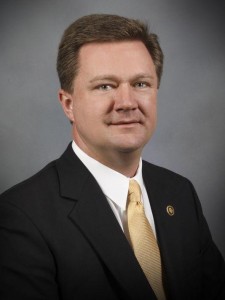 JEFFERSON CITY, Mo. (AP) — State Sen. Bob Dixon has announced he's running for Missouri governor in 2016.
The Republican touted his Christian faith and conservative views during a Monday announcement on the front porch of his Springfield home.
Dixon is the fifth Republican to announce plans to run for the office, meaning candidates likely will face a crowded primary to snag the GOP nomination.
Democratic Gov. Jay Nixon cannot seek re-election because of term limits. Attorney General Chris Koster is the only Democrat in the running.
Dixon first was elected to the Senate in 2010 and chairs a Senate committee on criminal justice. He previously served in the House for eight years.
Dixon says he is focused on improving the economy, ensuring local control in education and protecting "traditional Missouri values."