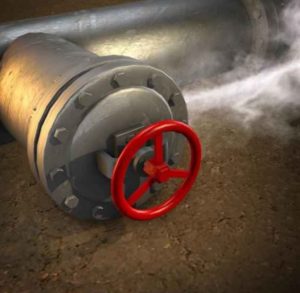 KIRKSVILLE, MO – Residents of Kirksville were evacuated after a gas leak Wednesday afternoon near the Adair Co Law Enforcement Center.
According to Assistant city manager, Ashley Young, approximately 60 inmates were evacuated from the building, as well as some residents along W. Harrison and N Franklin Streets. The line was reportedly ruptured by a construction crew.
The gas leak was stopped, and the situation declared safe after 2:30 p.m.