KANSAS CITY, Mo. – United States Attorney for the Western District of Missouri, Tammy Dickinson, has announced that a restaurant owner was indicted today by a federal grand jury on additional drug-trafficking and firearms charges.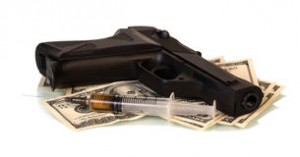 According to a news release, Paul Danny Gosserand, 57, of Kansas City, Kan., was charged in a three-count superseding indictment returned by a federal grand jury in Kansas City, Mo. Today's superseding indictment replaces a December 17, 2014, federal indictment and includes additional charges. Gosserand owns Danny's Big Easy Cajun restaurant at E. 18th and Vine in Kansas City, Mo.
Today's indictment retains the original charge of conspiracy to distribute five kilograms or more of powder cocaine in May 2011. Additionally, Gosserand is charged with possessing cocaine with the intent to distribute and with possessing firearms in furtherance of a drug-trafficking crime.
Gosserand was allegedly in possession of a Sears Roebuck & Company 16-gauge bolt action shotgun with no serial number and a North American Arms .22-caliber long rifle revolver on May 18, 2011.
This case was investigated by the Drug Enforcement Administration. It is being prosecuted by Assistant U.S. Attorney Stefan C. Hughes.