JEFFERSON CITY, Mo. – According to a recent press release from Tammy Dickinson, United States Attorney for the Western District of Missouri,  a retired high school teacher and former school board member living in Sedalia was sentenced in federal court today for arranging to meet a woman and her 14-year-old daughter (actually an undercover law enforcement officer) for illicit sexual activity.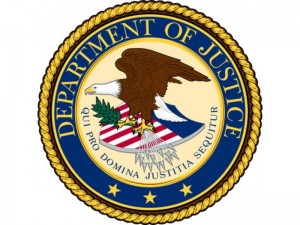 Paul Robert Cannon, 71, of Sedalia  was sentenced to 10 years in federal prison without parole. The court also sentenced Cannon to spend the rest of his life on supervised release following incarceration.
Cannon, an industrial arts teacher from 1976 to 1996, retired from the Gasconade County R2 School District. Cannon also served one term as a member of the Gasconade County R2 Board of Education after he retired from teaching.
On March 15, 2016, Cannon pleaded guilty to attempting to induce a minor to engage in illicit sexual activity. According to court documents, Cannon posted an advertisement on Craigslist on Jan. 18, 2016, entitled "Grandpa looking for a couple with kids." The posting read, "Grandpa looking for a couple that would like to include their kids in sexual fun. White man, very discreet, very safe, retired teacher, and well endowed. Age and race are not an issue."
On Jan. 21, 2016, a detective with the Boone County  Sheriff's Department responded to the Craigslist advertisement, portraying himself as a single mother with a 14-year-old daughter. Over the next six days, the detective exchanged numerous e-mails with Cannon. In these exchanges, Cannon described various sex acts he intended to perform with the minor daughter. He also offered to have sex with both the mother and minor daughter together and said he was looking for "a continuing relationship." The detective also exchanged numerous texts with Cannon in which Cannon described various sex acts he intended to perform with the minor daughter.
The undercover detective arranged to meet Cannon at a Columbia  restaurant that afternoon. Cannon offered to buy lunch for the mother and daughter before going to their residence for a sexual rendezvous. When Cannon arrived at the restaurant, he was redirected to another nearby restaurant, where he was arrested.
Project Safe Childhood
This case was brought as part of Project Safe Childhood, a nationwide initiative launched in May 2006 by the Department of Justice to combat the growing epidemic of child sexual exploitation and abuse. Led by the United States Attorneys' Offices and the Criminal Division's Child Exploitation and Obscenity Section, Project Safe Childhood marshals federal, state, and local resources to locate, apprehend, and prosecute individuals who sexually exploit children, and to identify and rescue victims. For more information about Project Safe Childhood, please visit www.usdoj.gov/psc . For more information about Internet safety education, please visit www.usdoj.gov/psc and click on the tab "resources."