A Lee's Summit resident, Richard "Dick" Beissenherz Wednesday, July 9.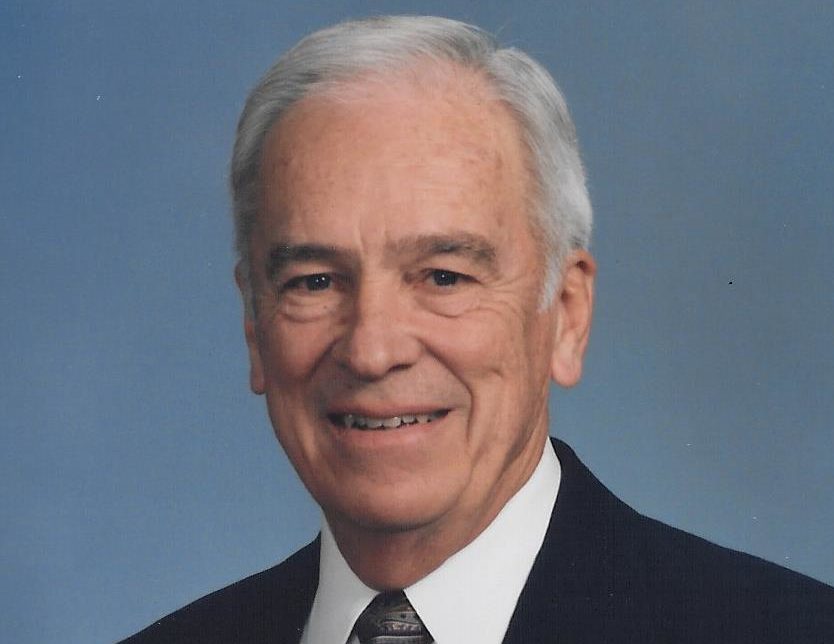 Visitation will be held at the St. Luke Evangelical Free Church in Wellington on Monday, July 15 from 10:00 a.m. to 11:00 a.m. Funeral services will begin directly after at 11:00 a.m. Burial with military rites will be in the St. Luke Cemetery. Memorials are suggested to the St. Luke Evangelical Free Church. Arrangements have been entrusted to Walker-Nadler-Fuller Funeral Home in Lexington.
Dick was born on September 15, 1927 in Blackburn, MO to Edwin and Magdalene (Geiger) Beissenherz. After graduating from Wellington High School in 1945, Dick was drafted into the United Stated Air Force the following January. He attended basic training in Texas, received cryptography training at Scott Field, Illinois and was shipped to the Philippines Islands and worked in the message center coding and decoding messages during WWII. After being discharged in August of 1947, Dick attended Missouri Valley College in Marshall, MO earning a teaching certificate. While in college, he met Margaret Westerman and they united in marriage on July 31, 1954. He worked for the Raytown School District for 35 years. Within those years, he was the head basketball coach for 10 years, and also the assistant football and track coach. He later became vice-principal and finished his career in administration. He was a member of St. Luke Evangelical Free Church, the Raytown Kiwanis Club, Shriners and the KC Metro Men's Chorus. In addition to spending time with friends and family, Dick enjoyed golfing and traveling.
Dick is survived by one son, David Beissenherz and wife Leanne of Lee's Summit, MO; one brother, Gene Beissenherz and wife Charlene from Wellington, MO; one sister, Lucille Furkin of Chesterfield, MO; four grandchildren, Megan Luchtel and husband Shane, Michael Beissenherz, Kelsey Lee and husband Jeremy, and Kyle Lynch; and two great-grandchildren, Carson Luchtel and Madison Lee.
In addition to his parents, Dick was preceded in death by his wife, one daughter, Barbara Lynch; one brother, Buddy Beisenherz; and one sister, Elizabeth Abdoler.