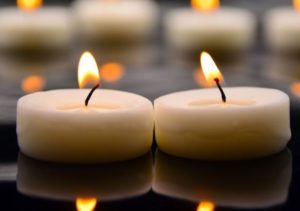 Richard "Lee" Webster, 87, of Huntsville, MO, died Thursday, July 4, 2019 at University Hospital in Columbia, MO.
Richard was born May 28, 1932 in Darksville, MO the son of Raymond Russell and Berma Dorothy (Story) Webster. He married Jean Maxine Hageman on December 22, 1951 in Moberly, MO.
Lee was a graduate of Huntsville High School class of 1950. He served in the U.S. Army during the Korean Conflict. He was an original partner with Joe Knaebel in the founding of Mid-Missouri-Building Supply (now Mid-AM) in 1967. Beginning in 1973 Jean and he owned and operated Lee Webster Lumber Company in Huntsville, MO and then worked for the City of Huntsville for 15 years. Lee was a member of the Mt. Shiloh Baptist Church in Darksville.
Lee is survived by his wife Jean of the home, a son Jeffery (Debbie) Webster of Bates City, MO, a daughter Pamela (Danny) Smith of Mt. Airy, MO, a brother Kent (Maudie) Webster of Huntsville, MO, sisters Louida Thomas of Moberly, MO, Marva Lynn Miller of California, Barbara (Milton) Harlan of Moberly, MO, grandchildren Kim (Ryan) Spurgin of Eminence, MO, Cole (Marci) Webster of Oak Grove, MO, Kira (Wesley) Anglen of Oak Grove, MO, great grandchildren Claire Spurgin, Codi Spurgin, Kinley Webster, Carver Webster, Grayson Anglen, and many nieces and nephews. He was preceded in death by his parents, brothers-in-law J.G. Thomas and Garth Miller.
Graveside service with military honors will be Sunday, July 7, 2019 at 2:00 p.m. at the Huntsville City Cemetery. Memorial contributions may be made to the Huntsville Christian Church.