RAY COUNTY, Mo. – A Richmond man refused treatment for minor injuries before being arrested after a crash in Ray County Thursday evening.
The Missouri Highway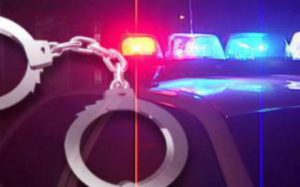 Patrol was called a rollover crash on Business Highway 10 at St. Cloud Road around 6:25 yesterday. An eastbound pickup driven by Reece S. Milligan, 22, drove off the right side of the roadway, slide and traveled off the left side of the roadway. The pickup struck a guardrail then rolled over on it's side.
Milligan is now on a 24 hour hold for felony possession of a controlled substance, driving while intoxicated, failing to maintain right half of roadway involving a crash and not wearing a seat belt.