LAFAYETTE COUNTY, Mo- A Richmond resident was arrested at 12:56 p.m., June 24 in Lafayette County.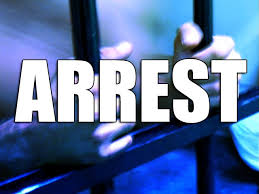 Jonathon Terry, 29, was arrested and charged with alleged felony possession of a controlled substance, three Lafayette County warrants, driving while suspended, and unlawful use of drug paraphernalia.
Terry is being held at Lafayette County Jail on bond.